I was hired by the Author Jessie Kwak to make promotional products for her new Sci-Fi Novel. The novel is based a in Sci-Fi universe revolving around space pirating with a diverse cast of fun and exciting characters. The promotional material was one large poster and a character line up to make into stickers and to introduce the readers of the characters before the books debut. 
The first step of the process was setting my fundamentals. I needed a color scheme to focus on and the initial thumbnails. The book is focused on a heist and pirates. The author wanted the poster to be action packed, fun, and exciting rather than having a more serious turn on it. I went to 90's heist movie posters for inspiration while looking for a SCi-Fi color palette.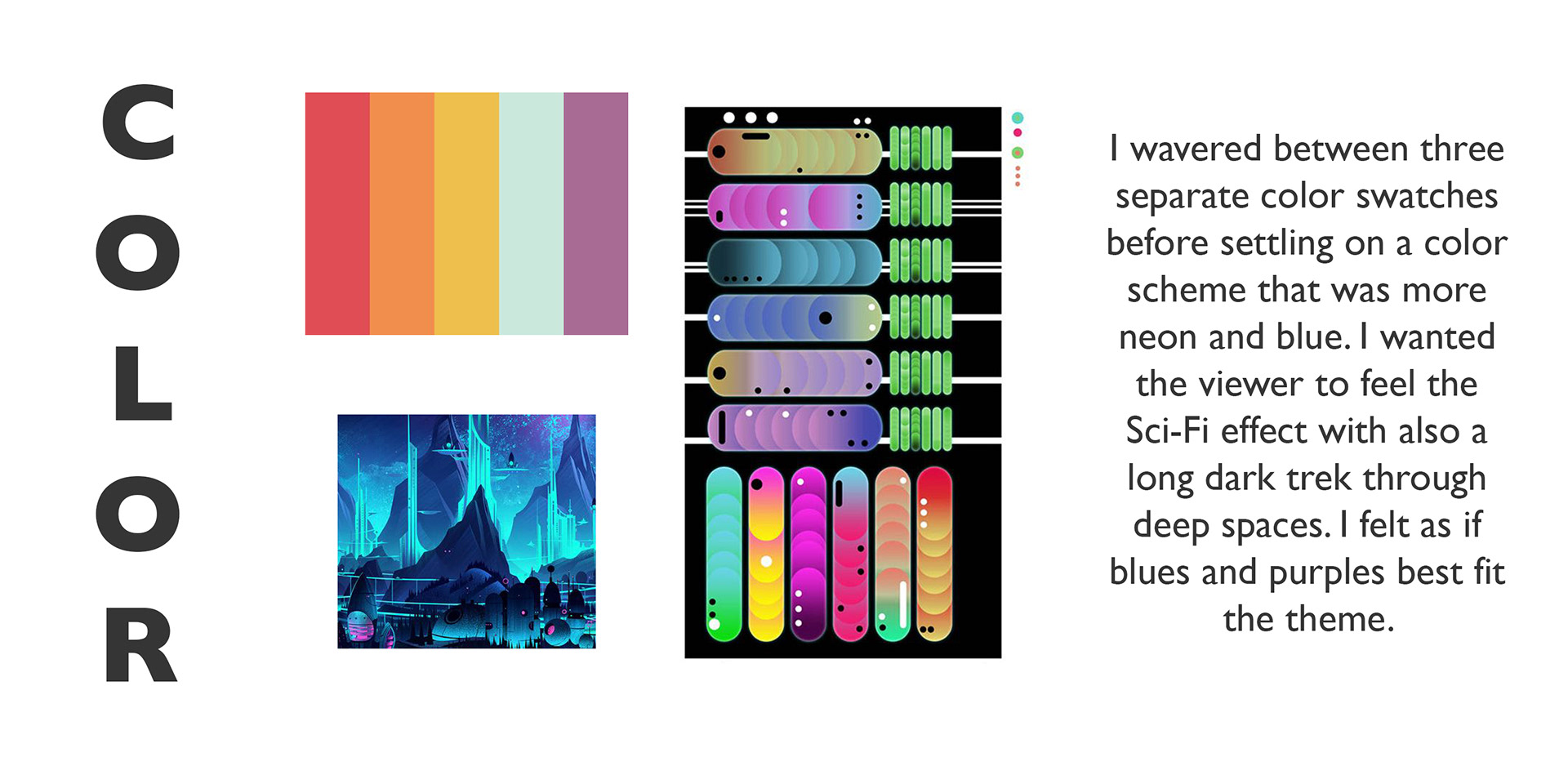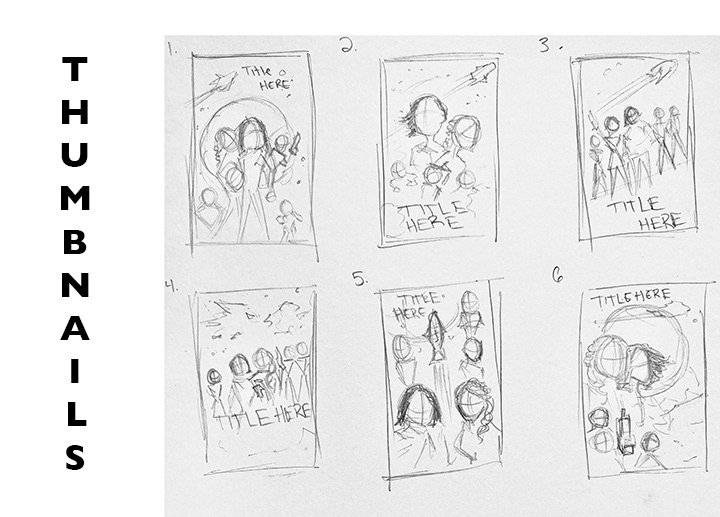 After establishing which poster thumbnail best suites the needs of the Author's book, I then needed to draw out the character line up with full colors before I placed the character into their environment. Each character is unique and ranged from transgender/non-binary to people of variant cultures and place around the world for their inspiration. However the clothing was focused more on utility, sci-fi, and practical clothing. Some clothing needed to respect their job on the ship such as a mechanic or captain.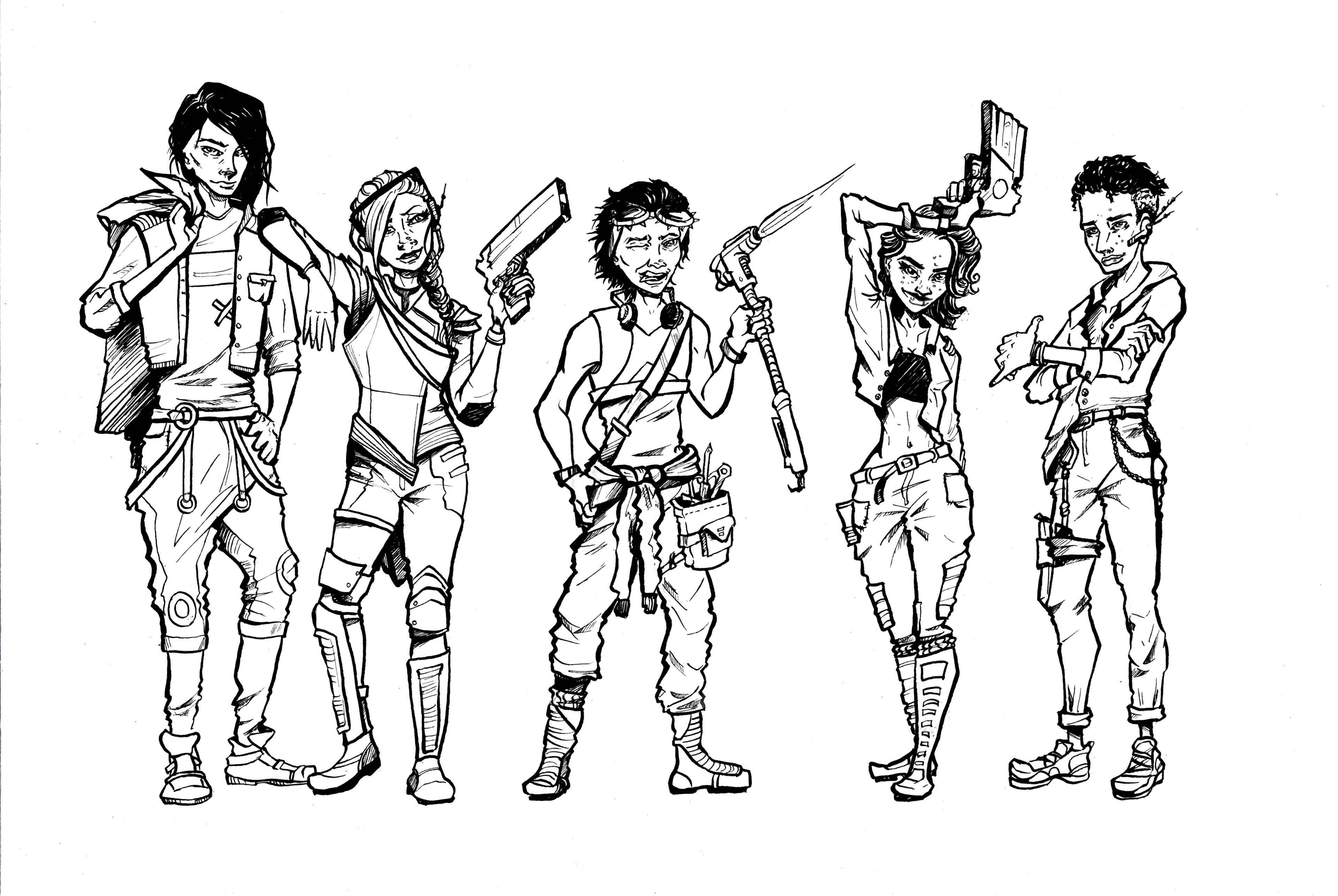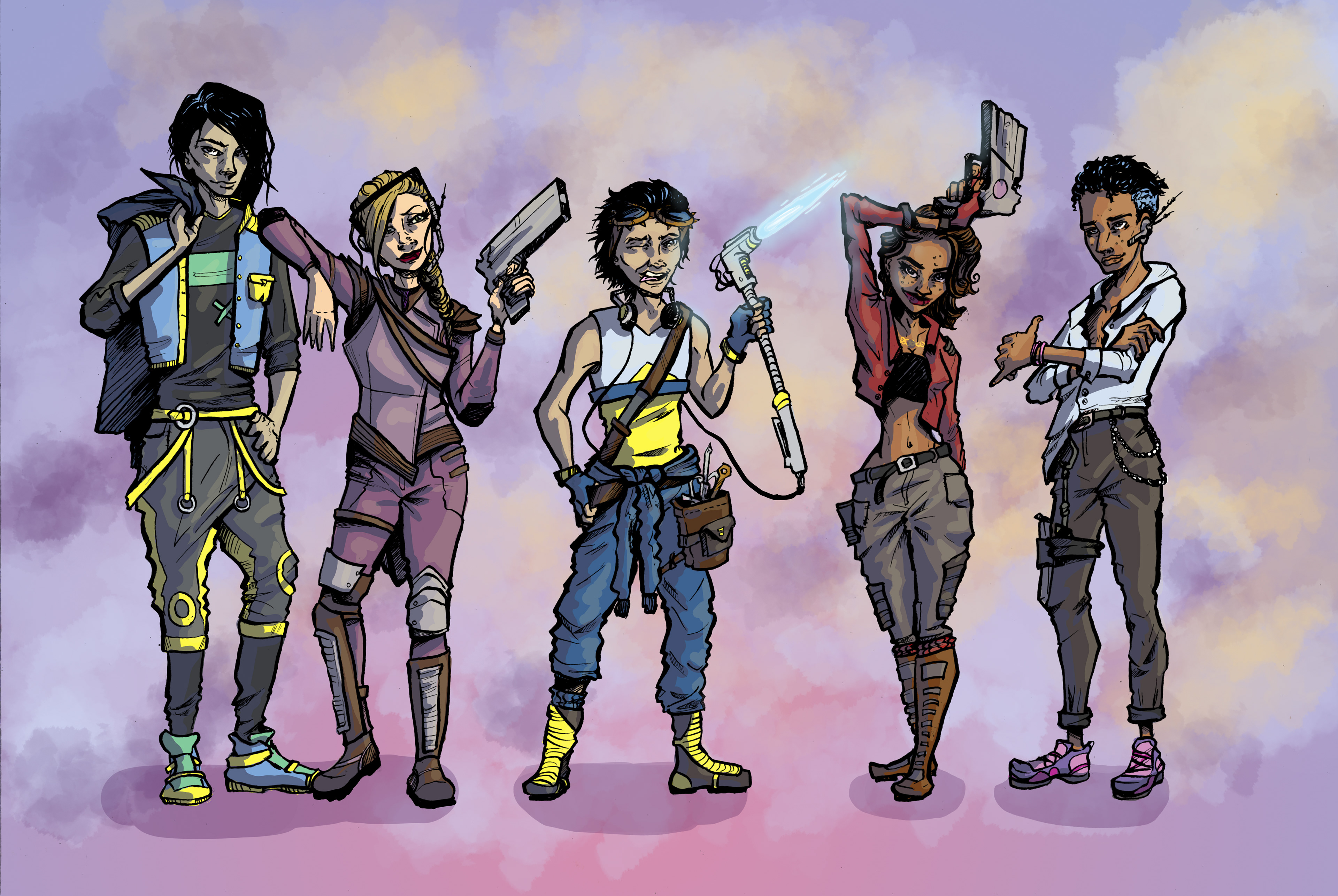 It was time to place the characters in the poster. With two characters being the main characters I had place them as the largest focus with out one taking away from the other. The other three are more ancillary characters but still play a significant role in the book. They are more focused on interacting with the audience but are significantly smaller to still be engaging but not pull the eyes solely on them.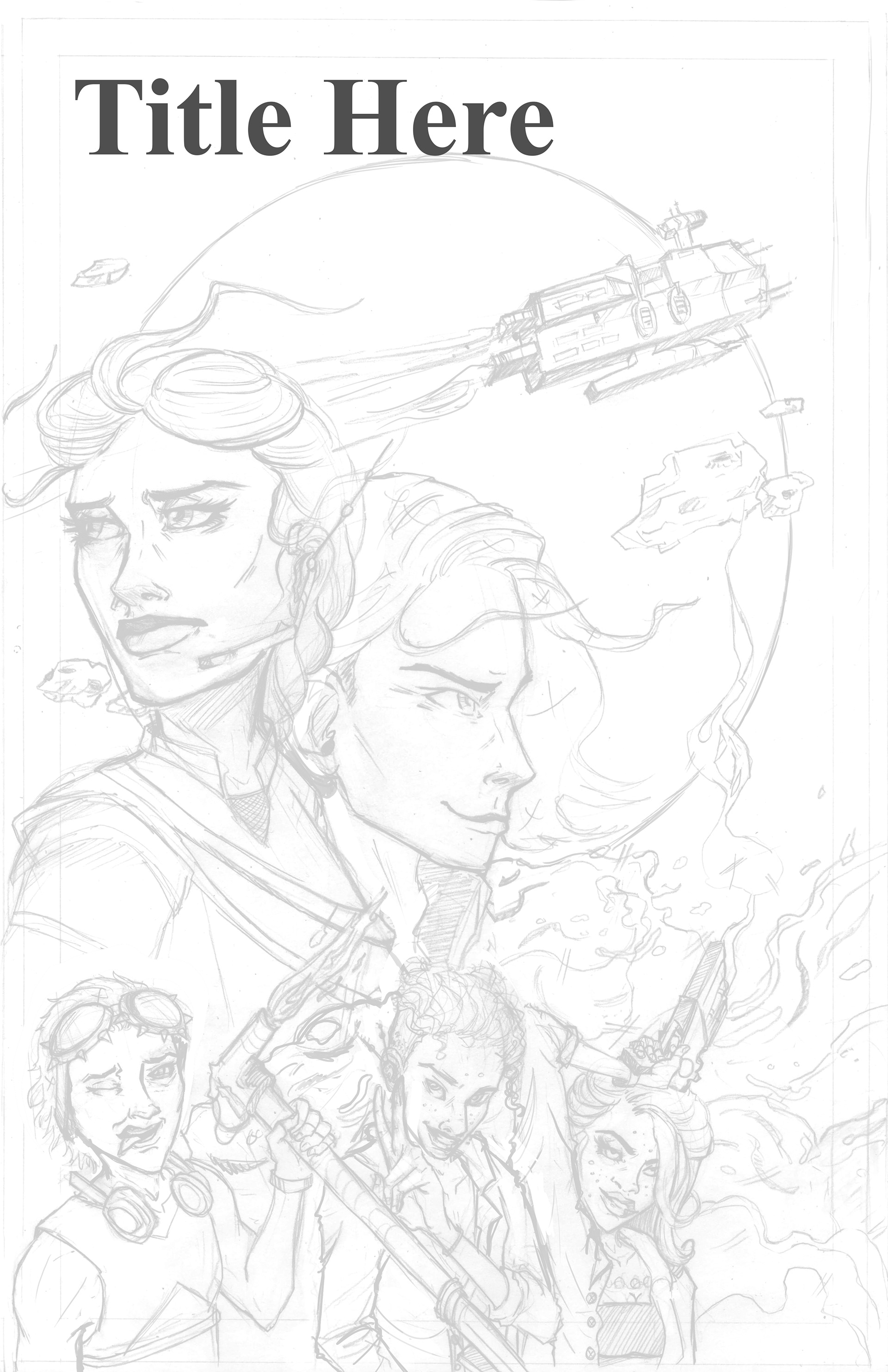 For more information on the book please visit www.jessiekwak.com